This post may contain affiliate links to products I found that are perfect for long distance relationships. This means when you purchase using my link below I may receive a commission at no extra cost to you.
Y'all, I love maps.
I think being in a long distance relationship has created an obsession for map themed gifts. 
These types of gifts are perfect because it helps me feel connected to my partner. It lets me know that all those miles between us can create some beautiful art. 
When I was looking for the gifts to make up this post I wanted to make sure all the gift ideas were perfect for the long distance relationship community.
I also contacted multiple shops to make sure that they can include every country. That means all these map themed gifts can be shipped internationally to multiple countries.
13 Personalized Map Gift Ideas for Long Distance Relationships 
Before you start just picking out any gift, you should take some time to think about what makes giving a gift special to you? What makes gifts special to your partner?
Whenever I give a gift to my Snowman, I make sure the gifts are unique, meaningful, and somewhat practical. 
A gift you give to your partner should be something for you and your partner to share. Whether that is a special memory or an inside joke y'all have with each other. 
Now, let's start mapping out y'all's love.
Framed Art 
I love decorating the space I live in. That's why I had to start these gift guides with map decor. Something about art in a nice frame gives off a homey vibe to wherever you're staying. 
It is also a great conversation starter for when friends and family come to visit.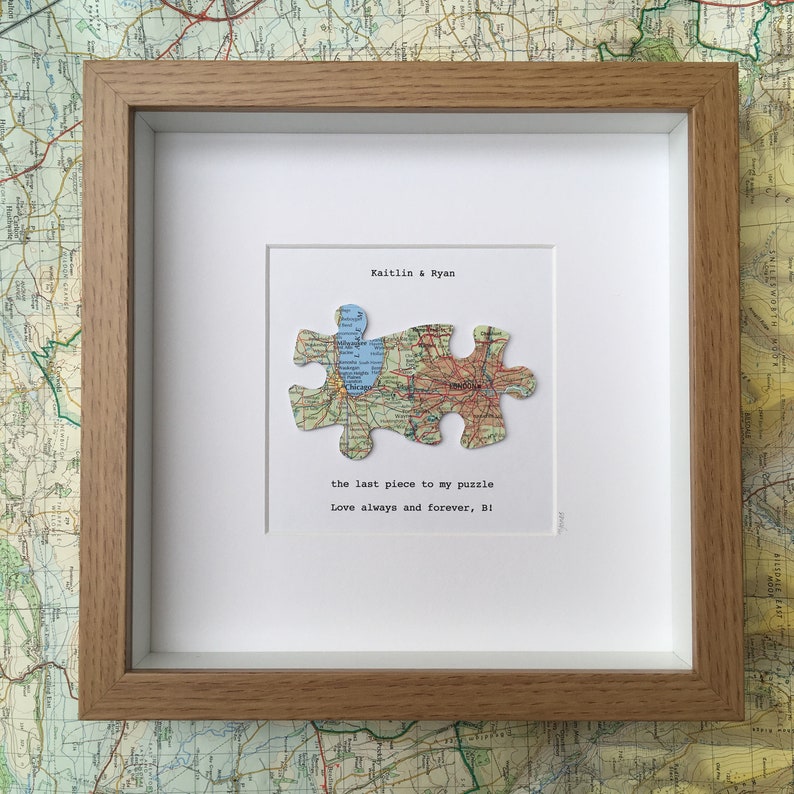 Sure you and your partner may be separated by lands or oceans but you can still send your love. 
This custom jigsaw puzzle map will show your partner that they are the missing piece to your puzzle. 
You have the option of choosing between 3 frame colors or you can get an unframed version as well.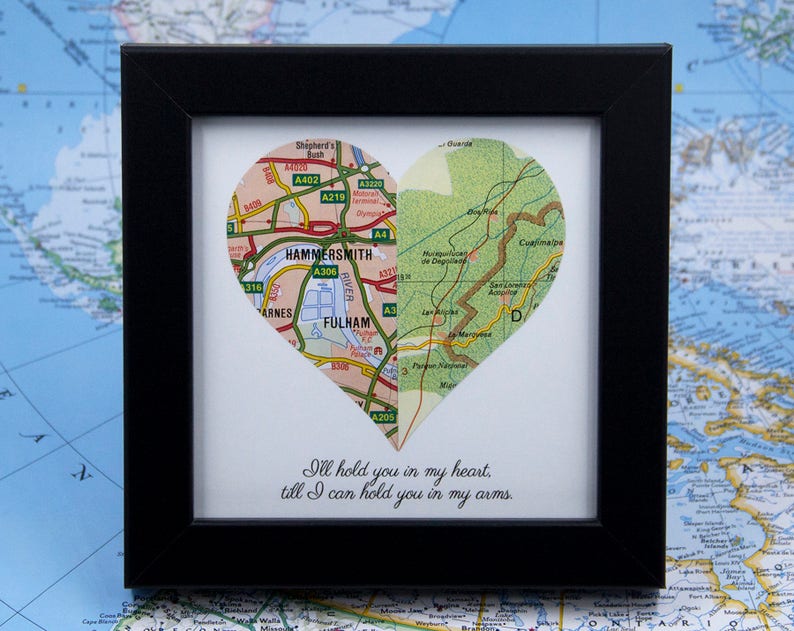 Something about vintage maps inspires the explorer in me. 
It makes me wonder what it would've been like to be in a long distance relationship without modern technology.
This vintage heart map also includes quotes and different font options to choose from so you can make it a one of a kind gift.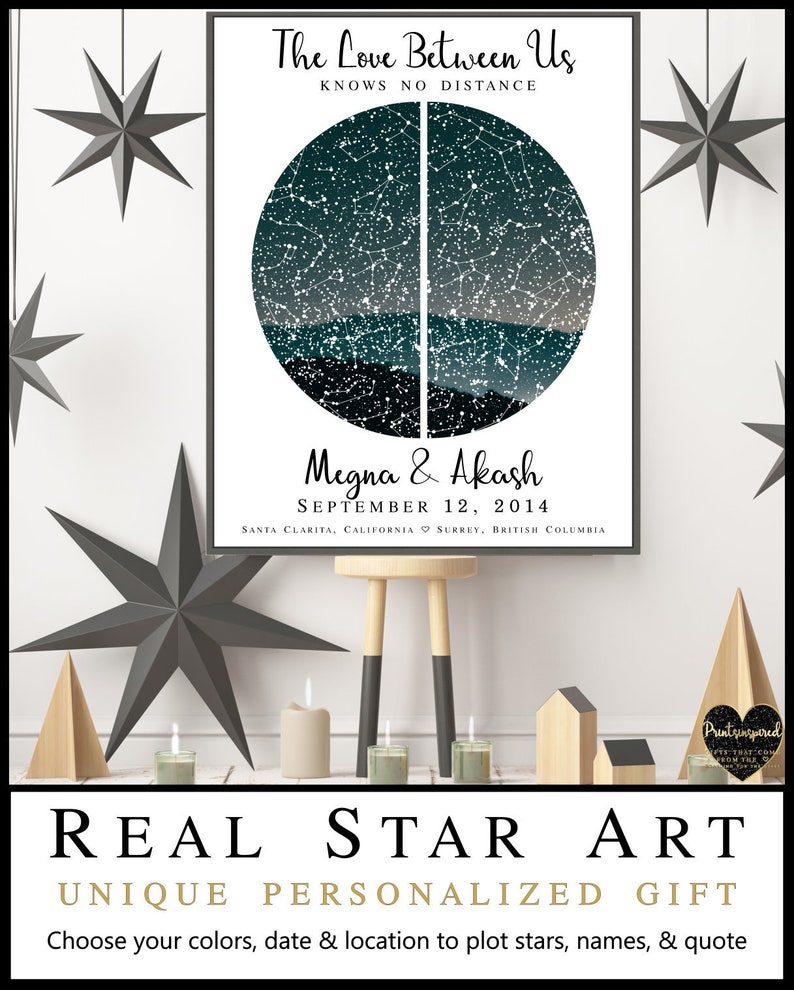 This night sky map has me in my feelings. 
I love the idea of being able to record the stars from a special moment in your life. 
The maps use actual views from the sky for whatever date and location you give them. Once you have given them your location, you can choose from 29 different color options.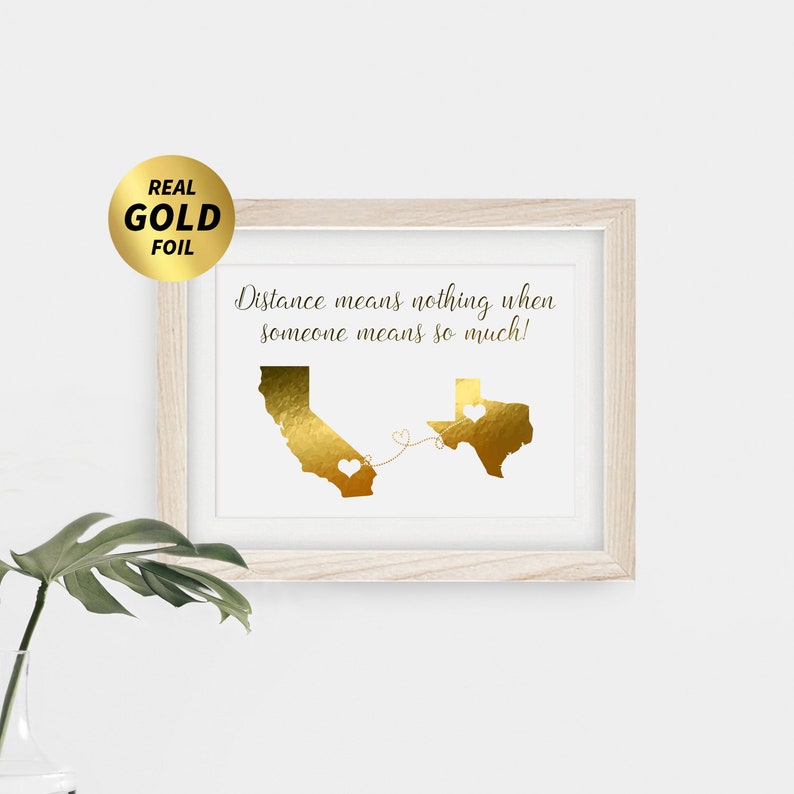 Whether it's silver or gold foil your partner will love how this map lights up the room.
I love that you can choose between a map or the night sky. Both are beautiful choices. 
This shop also offers free worldwide shipping!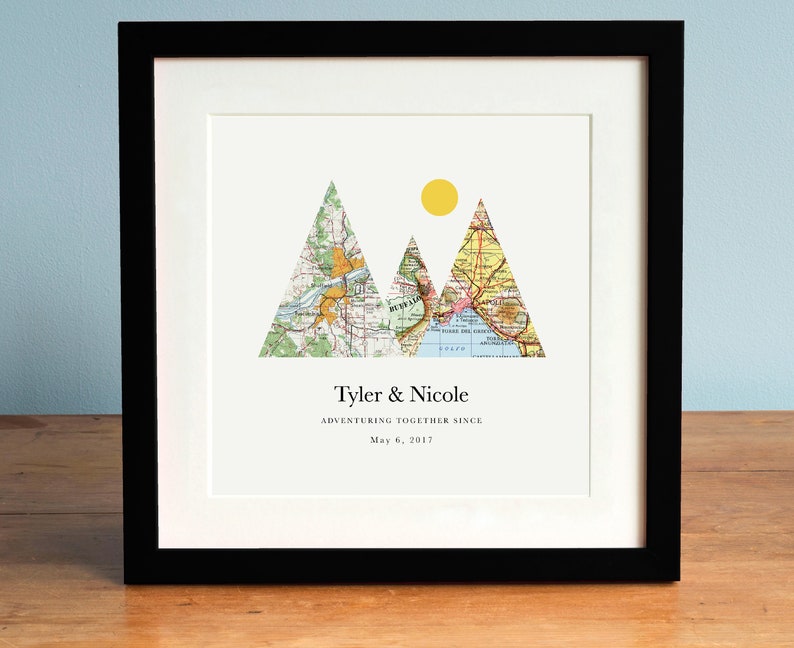 This adventure together maps have the ultimate road trip vibe to them. Out of all the maps on Etsy, this shop has the most options to choose from when it comes to sizes and frames. 
I really love the hearts and side profile options too 😍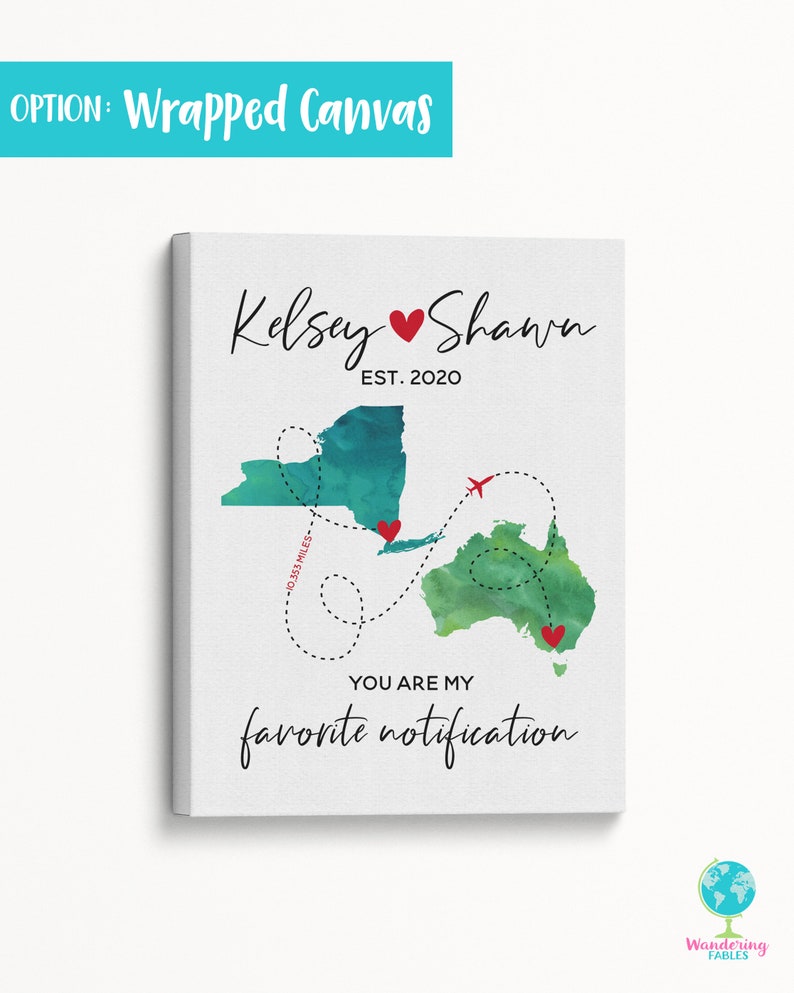 This shop has the best of both worlds. You can send this as a canvas or a digital gift!
Let your important person know that they are your favorite notification. 
But if you are into other colors or styles don't worry this shop has a huge selection to make it as customizable as you want.
Printable Art
Printable art has had an increase in popularity over the past few years. What I love the most about printable art is how fast you can get delivered to your inbox. 
It also gives you more flexibility with sending the gift to your partner.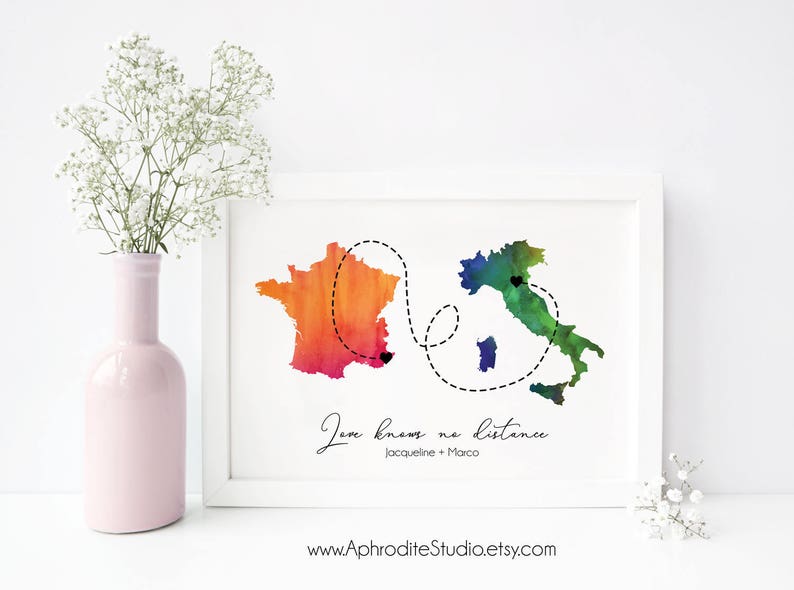 Have a one of a kind watercolor map of your country sent right to your inbox! This shop offers 24 different watercolor options to choose from. 
I might have already mentioned this but I really love watercolor 😅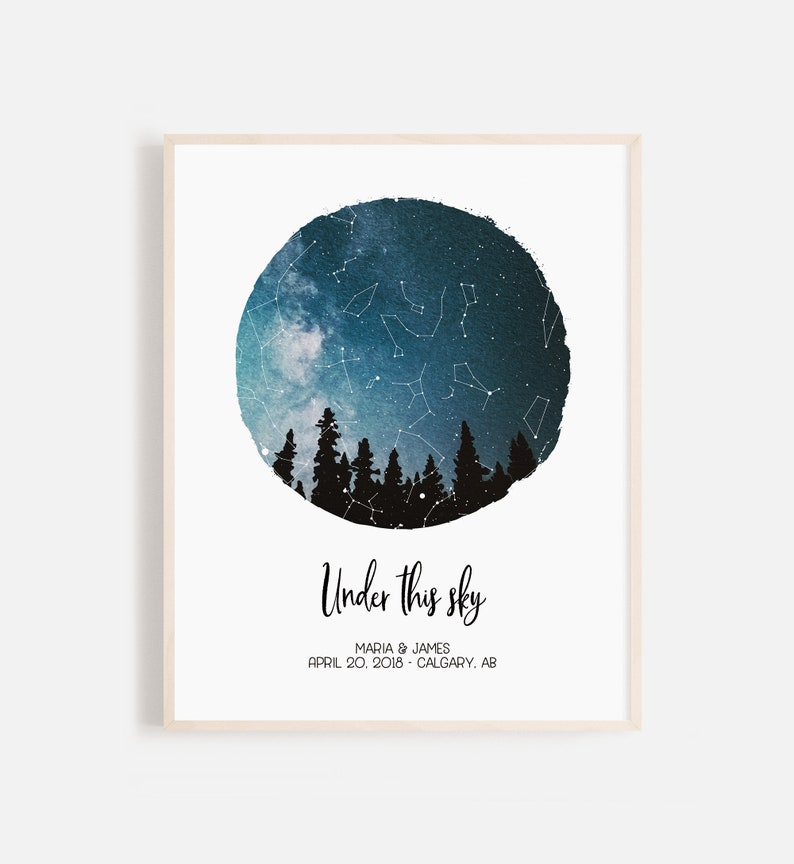 This starry sky map is amazing. It's a great way to cherish a date that's important to you and your partner. 
What I love most about this map is the woodsy feel you get, great for those who like the rustic decor.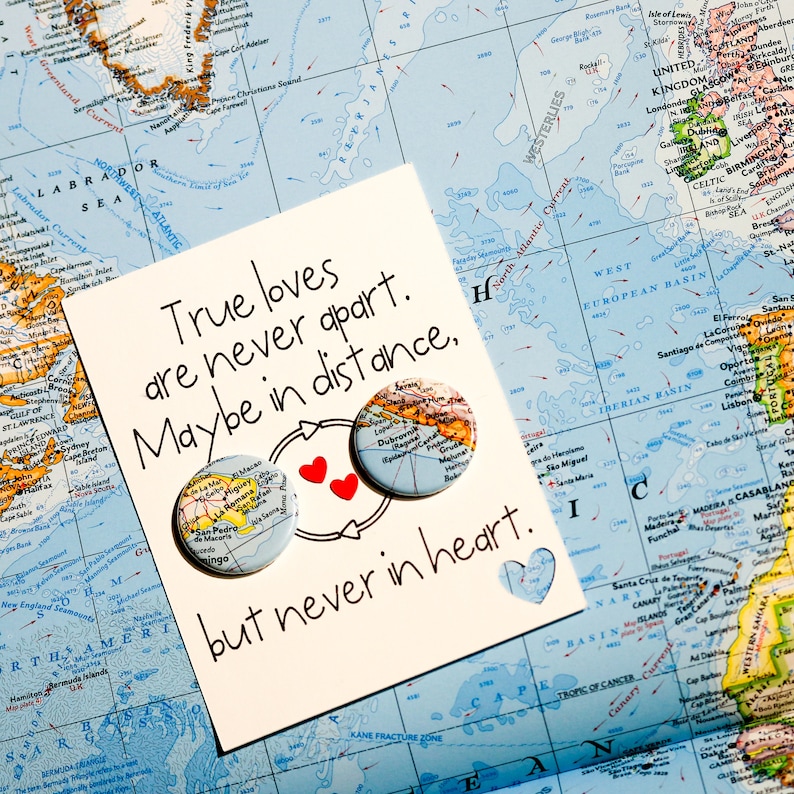 These LDR pins are super cute, makes me feel nostalgic for the Pixar Movie Up
I also know that they are in the printable section, but they were too cute I didn't know where else to put them 🤣
Pins are great because you can put them on backpacks or keep it inside a jacket close to your heart. 
Drinkable Art
Art comes in different forms. Including glassware and mugs. These drinkable arts will be fun to share with your partner on your next date night. 
These gifts are also very practical 😉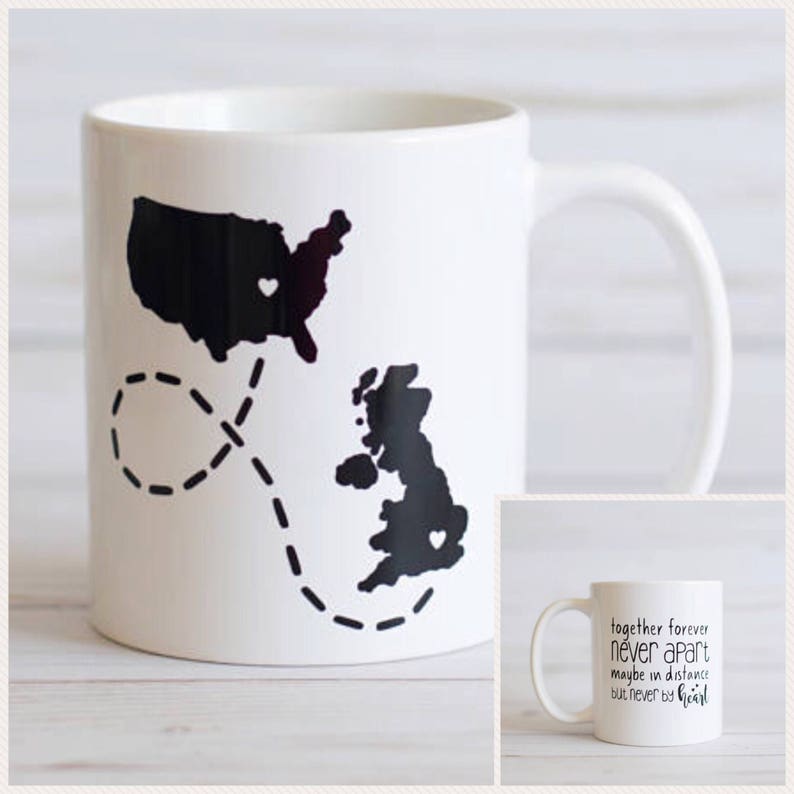 These mugs are both beautiful and special to the receiver. Every morning fill yourself a cup of coffee with a splash of love. Knowing that you and your partner are connected despite the distance.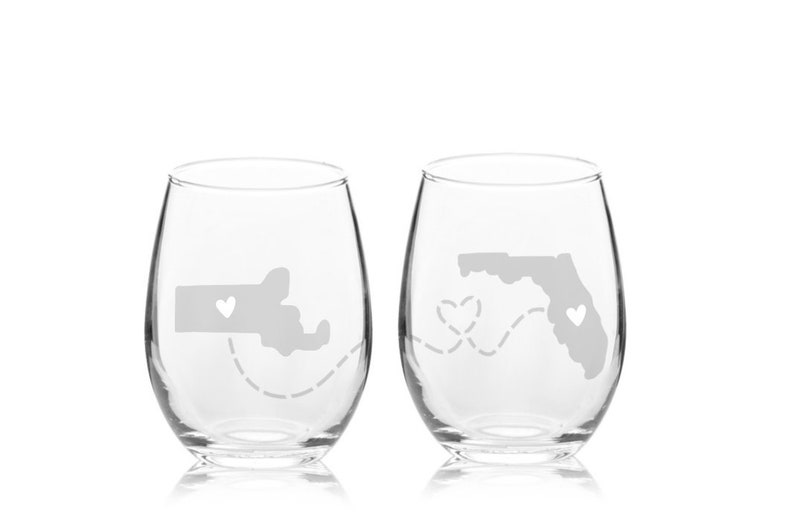 Yes, you read that right, it's a set of wine glasses. Which means you and your partner can each have one!
If you enjoy wine, then you'll need these glasses to have a toast to each other your next date night.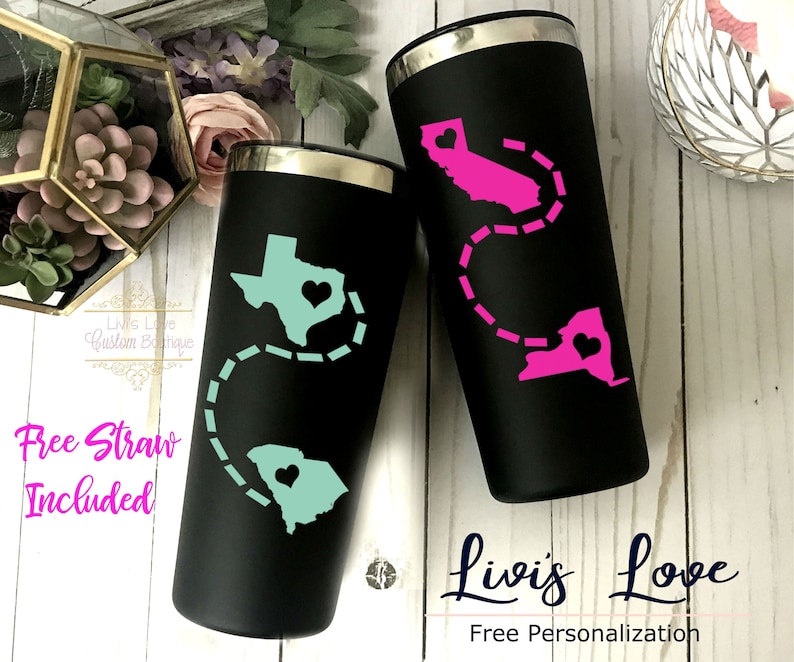 I know tumblers are a very American thing. I don't know of any other country that drinks coffee on the go.
If your partner is the type that likes to drink coffee on the go then these tumblers will not disappoint.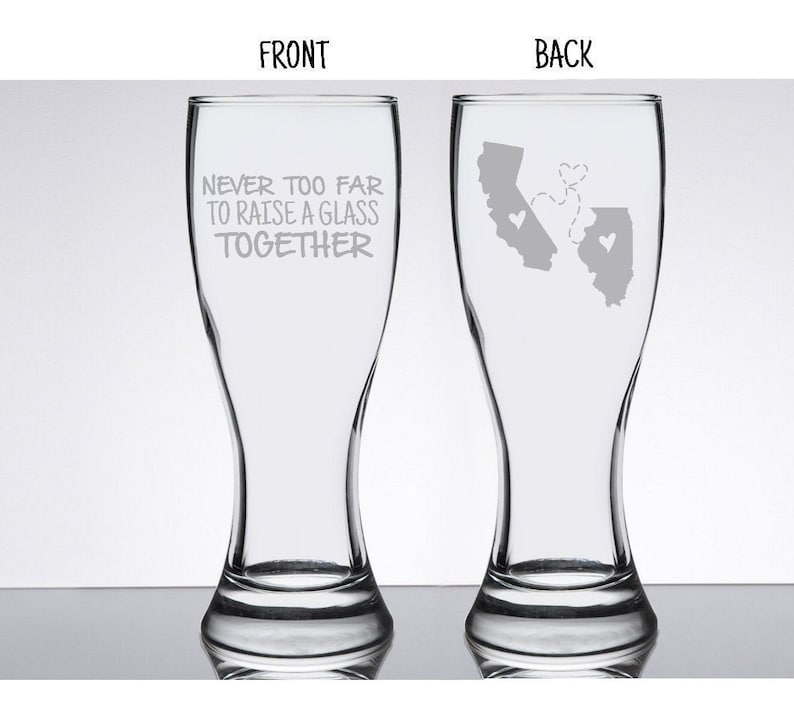 If you and your partner like to try out different beers on your date night, then make sure to have a chilled beer glass with your partner's country on it.
It's a great way to virtually cheers each other.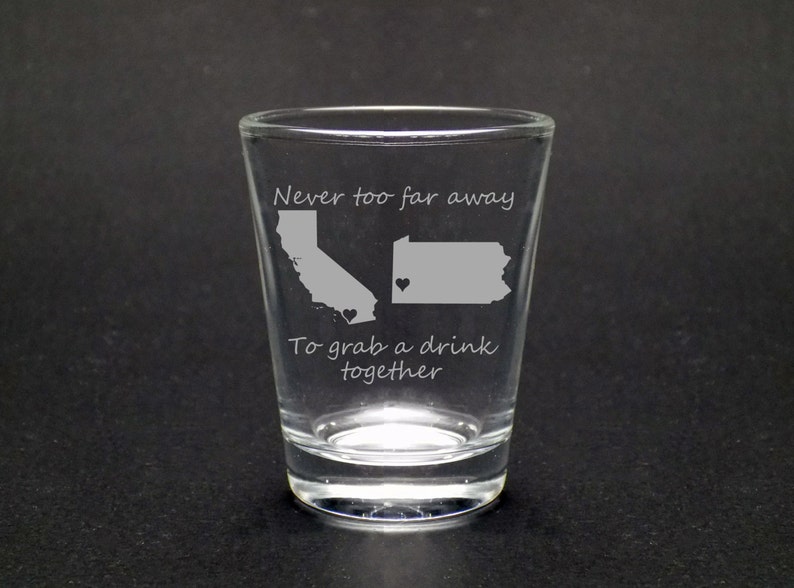 Shot glasses are fun and can be easily stored in your partner's suitcase without taking up too much space.
Get you a set of these shot glasses and you'll always feel close enough to share a drink.
13 Map Gifts that Your Long Distance Partner Will Cherish  
I hope you have found a gift that your long distance partner will cherish.  
Or at least, have a unique gift idea planned for y'all's next anniversary, birthday, or holiday!
Need More Long Distance Gift Ideas?
20 Perfect Gift Ideas for Long Distance Boyfriends Under $20
50 Great Questions to Ask in a Long Distance Relationship
21 Must Have Long Distance Relationship Gifts for 2021  
17 Thoughtful Care Package Ideas for Long Distance Relationships